If you're a coach who wants to outfit your team with the mental skills to win or an athlete who wants a more economical way to get involved in Mental Toughness Training, then the Get Psyched Mental Toughness Workshops are your perfect fit. These workshops can be delivered individually or as a series that spans your season. And, because our workshops are designed to train the specific needs of elite, driven, competitive athletes, you'll learn specific mental toughness tools that you can apply right away to boost your performance.
Such was the case with National-Level Tumbler, Andres Rivendeneira. Prior to attending one of our Get Psyched Workshops, his performance was inconsistent both in training and competition. Andres was extremely frustrated with his performance and his self-confidence was wavering. He knew he could do so much better, as did his coach who approached MTI to help him get out of his own way and achieve his full potential.
In January, Andres Rivandeira attended our 1.5 hour Mental Toughness Workshop at his gym. He put up his hand to volunteer in the exercises and applied the toughness training homework right away. Here's what happened:
REAL RESULTS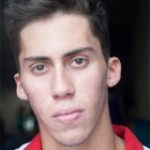 "After the workshop, I set my mind into implementing Kara's techniques in order to improve my training and now I have won the first two competitions of the season after finishing in 17th place last year. This workshop truly made all the difference in my performance!"
–Andres Rivandeira
WHY?
Why Mental Toughness Workshops?
Mental Toughness Workshops give you that extra boost in your performance by training the one skill that is most undeveloped in almost all athletes: your mental skill, which becomes exceedingly obvious when it's a clutch moment and the spotlight is on you.
It is imperative that you practice and train your physical skill and strategy so that you can perform at the level you're committed to, you already know that; however, most athletes do not take the same time and make the same effort to train their mental skills. Then they wonder why they're not mentally tough when it counts. Mental toughness takes training too!
Our Mental Toughness Workshops give you a crash course in mental toughness training and provide you with specific toughness training assignments that develop your mental skill for when you need it most. As a coach, these workshops are the perfect opportunity fo your athletes to get on the same page and support one another to perform in clutch moments. As an athlete, they're an opportunity for you to really connect with your teammates and other athletes who have the same commitment to the pursuit of excellence as you do.
Our workshops were developed from common concerns, fears, and performance barriers of high performers across all disciplines. So, although these workshops do not provide the same intensity of specialized and individualized mental toughness coaching as our private coaching programs, they specifically train mental toughness where you need it the most with the most effective tools possible. As a result, you will walk away from each workshop with specific tools and strategies to train your mental toughness so that you can perform well no matter what the circumstances.
Attendees will also get:
Accountability training using our innovative, self-monitoring Get Psyched App that's packed with exercises and tactics to help your athletes up their game.
An opportunity for an extra coach or parent training sessions (dependent on program) — to support ongoing mental skill development of athletes in between workshops.
Email support —to help you give you that extra little confidence boost when you need it the most.
Mantras, tools, and proven strategies provided as specific toughness training assignments—to help develop the mental edge of every athlete.
HOW?
How do the Get Psyched Workshops work?
Just like with our private Mental Toughness Coaching, our Get Psyched Workshops are developed according to our 'ACE' Training process: Awareness, Coaching, Elevation.  Each workshop attendee goes through the same ACE process to ensure optimal results, drawing from the needs, concerns, fears, and performance barriers of the over 10,000 athletes that we've worked with over the past 4 years. As a result, we have determined which tools will most efficiently and effectively support your peak performance.
We know how busy you are, so we send our mental toughness coaches to you: We bring the Get Psyched Workshop to your training facility to maximize the learning and minimize the extra travel time. Our workshops are interactive, fun, and highly relevant which keeps you and your teammates engaged in the material thereby maximizing your retention of the mental toughness training. For athletes and performing artists under the age of 18, we request that parents also attend all workshops to promote communication and effective mental toughness development outside the workshop.
The Workshop Process:
You contact MTI using the form at the link below.
You work with your Mental Toughness Coach to design a Get Psyched Workshop that best fits your needs.
You book a date and location for your workshop and you invite/confirm the attendees and collect the payment if needed.
Athletes, parents, coaches attend the workshop, engage in the exercises, and receive the toughness training assignment specific to your needs. You're involved in engaging, hands-on activities that are guaranteed to strengthen your mental toughness.
After the workshop, your mental toughness coach is available for questions via email.
You are held accountable for your toughness training and are debriefed on its effectiveness during at the next workshop (if booked).
Ongoing mental toughness training is supported by the Get Psyched App.
How do you know what I need?  
While the workshop format is obviously not as individualized as the private coaching model, athletes and performing artists still acquire significant mental toughness improvements and overall performance results using this workshop model. The effectiveness of our workshops is made possible by our commitment to analyzing the mental toughness patterns of the over 10,000 athletes we've worked with over the last 4 years. So, our Get Psyched Workshops address the most prevalent concerns, needs, fears, performance barriers documented across this large sample of athletes and high performers. As a result, our workshops will teach you the exact tools you need to most efficiently and effectively get started on training your mental toughness.
WHAT?
What exactly will we be working on?
Depending on the the workshop topic, you could work on:
Identifying what keeps you out of "the zone" and how to use mental toughness training access "the zone" on demand
Getting connected to your accountabilities and responsibilities as a performer, so that you are no longer distracted by outside demands
Discovering the "performance link" that allows you to focus in on exactly what you need to do to achieve your best performance
Stretching your comfort zone to amplify your ability to perform on demand, no matter the situation
Establishing a fear and anxiety management routine using specific fear-blasting tools and procedures.
Maximizing the use of our innovative Get Psyched App that's packed with exercises to help you get out of your own way—so you keep progressing even after the workshop is complete
What results should I expect? 
Identify your biggest performance barriers
Learn strategies to access the zone so you can achieve your best performance
Get primed to take more risks (and get greater results)
Lift a huge weight off your shoulders – you will have a desire to exhale, and you will feel physically lighter
Stare down your fears so you can achieve what before seemed impossible
Boost your results and overall performance
What if I don't have much time?
Whenever you're adding new training principles, some extra time is needed; we've tried to minimize the time required while maximizing your performance. The Get Psyched Workshops are delivered in your training facility at a time that works best for you to best fit your busy training schedule. And, as a bonus, the majority of our mental toughness tools and strategies can be practiced alongside your current training so that your time, and most importantly your performance, is maximized.
In addition, as you get "out of your head" you'll experience having more time than before because you're no longer wasting time trying to figure things out or worrying about your what ifs. So, even though mental toughness training technically takes more time, often the end result is more free time!

What if it's too expensive?
Get Psyched Workshops are one of the most economical ways for you to work with a mental toughness coach since the cost is distributed amongst all athletes in attendance. Therefore, with our workshops you will be exposed to highly effective and efficient mental toughness tools and strategies without breaking the bank. I think you will find our workshops to be VERY inexpensive, especially given the value they provide.
What if I'm not the right age?
Mental Toughness Inc. has delivered workshops to athletes as young as 6 years of age, and as old masters athletes who were 40+. We tailor the concepts, exercises, and conversations to the age of our attendees to make sure that everyone gets the most value from every workshop. It is our opinion that the earlier young people can be exposed to mental toughness training principles the better
What if you've never worked with my sport or discipline before?
While we might not be technical coaching experts for your specific sport or discipline (for example, we might not know the difference between a double back and a double fault), we ARE experts in mental toughness. So, it really does not matter your sport or discipline, as we're not critiquing you on that.
Instead we look for the same thing with all of our clients, regardless of their sport or discipline:
Where are you breaking down?
How does your body respond?
How do you react?
What mental toughness tool will support your performance breakdown?
In short, our Mental Toughness coaches are experts in identifying mental performance barriers regardless of your sport or discipline.
What if it doesn't work?
After having coached thousands of athletes over the last 4 years to breakthrough, often unimaginable, performance results, we know our methodology works for all athlete and performing artists of all disciplines (and we've worked with some ambiguous ones!). To get the most value out of the workshop, you need to apply the mental toughness coaching from the workshop to your training and practice it with the same diligence that you practice your sport or discipline. If at any time you have any questions or concerns, just send us an email: we're always ready to provide extra coaching to support your peak performance.

But don't just take our word for it, check out what our clients are saying:
REAL RESULTS
"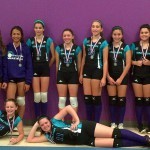 We just returned from our last tournament with our first silver around our neck!  Thanks to your Mental Toughness Workshop, the girls' mindset was much more stable. One of my girls was worried she would be served again since she had just shanked the previous serve.  She took a moment to envision herself passing perfectly and, the next serve, with confidence made a perfect pass to the setter!"

-– Peter Andrego, Head Coach Smash Volleyball Club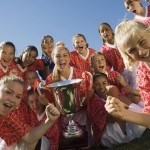 "Thank you for the Mental Toughness Workshop that you conducted for our soccer team. As parents, we saw their mental toughness in action as the girls went on to win their next tournament and, even more impressive, pull themselves back from a 2 goal deficit to win the League Cup that season."

-– Cheryl Bucknor, Mom of Tiana, top soccer prospect, Burlington FC
GET YOUR TEAM'S HEAD IN THE GAME, BOOK A GET PSYCHED MENTAL TOUGHNESS WORKSHOP.
What if I'm still not sure this is for me?
If you're still unsure, send us an email with any other questions you might have. You are under no obligation in filling out an assessment, so might as well find out more. And, make sure to peruse our testimonials to see the real-life results that our Mental Toughness coaching and workshops have provided for our athletes.