Our athletes and performing artists are up to amazing things! They have huge aspirations and it is our commitment to support them every step of the way. So, when they achieve their dreams, we celebrate right along with them. Below are the super-amazing results of our rockstar athletes and high performers in chronological order.
Ella Douglas
MAR 12, 2015

For Ella Douglas, winning silver on beam was not predictable or to be expected, especially not at Gymnix, Canada's premier international gymnastics competition. Over the last 2 years Ella has undergone two different surgeries and she had only been back to full-time training about one month ago. We couldn't be prouder of Ella and what she's achieved.
Maddie Radvanyi
MAR 02, 2015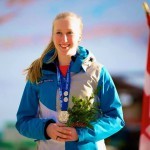 Congratulations to MTI athlete Maddie Radvanyi for winning the Canada Games GS Snowboarding Silver Medalist. Maddie, we are all very proud of you and are clear that this Silver Medal finish is a result of the hard work you've put in both on and off the hill.
Amanda Palucki
DEC 20, 2014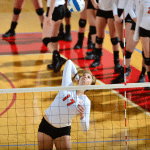 When I started working with Amanda, she did not see the court much that season, and her marks were not as high as she wanted them to be. That's all changed thanks her incredible work ethic this season as Amanda was voted 'Most Improved Player' by her teammates and coaches. Amanda, you are an inspiration!
Allyssah Fitterrer
DEC 12, 2014

Congratulations to Allyssah Fitrerrer and her Michigan State Spartan's volleyball team for both qualifying for the NCAA sweet 16 tournament and also for taking #1 nationally ranked Stanford University to 4 tight and exciting games. The future looks very bright.
Maddie Radvanyi
APR 03, 2014

MTI is proud to announce that one of our athletes, Maddie Radvanyi, has been selected as one of 3 snowboarders to represent Canada at the Junior World Championships in Italy. After not having qualified for the FISU Games last year, Maddie came back even stronger this year and blew the competition away. Great work!