As a corporate high performer, the stakes are high – one wrong decision can be very costly, and everyone is counting on you to get it right the first time. In our perspective, corporate performance is no different then elite athletic performance… you often even sweat just as much! So, we have developed a corporate training program that draws on Olympic mental toughness principles (so that you can train your mind to be as tough as the most high-pressure enduring athletes), while addressing holistic wellness principles like nutrition and physical activity.
One of our past corporate clients, IT Consultant Marie Fischer, took on summiting Mount Kilimanjaro after attending one of our workshops hosted by the Canadian Imperial Bank of Commerce (CIBC). As Marie shared after the workshop:
REAL RESULTS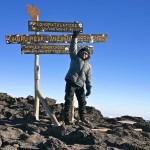 "I whole-heartedly recommend these workshops to anyone striving to improve their work-life balance. The workshop provided me with wellness advice that was both practical and easy to incorporate into my hectic daily schedule. It also motivated me to follow my dream of climbing Mount Kilimanjaro. Thank you Kara!"
–Marie Fischer
WHY?
Why Mental Toughness for Corporate Performance?
Mental Toughness will give you the edge in the corporate world. When it comes to performance in the workplace, most people look to streamline processes and delegate non-essential business so that they can operate at a higher a higher efficiency with greater effectiveness. We approach performance from a different angle: By enhancing your mental toughness you respond better to the pressure, you waste less time, you're mind is clear, and you are primed and ready to make game-time decisions.
Your Mental Toughness Coach will determine what you need through observation, strategic questioning, and in-depth analysis of:
Your performance,
Your reactions to your performance, and
Your own personal assessment of your performance.
With tens of thousands of hours of experience, your Mental Toughness Coach is expertly trained to look for mental weaknesses in your performance and to train you to use the specific tools and strategies you need to fulfill your performance goals.
HOW?
How does Corporate Mental Toughness work?
Using the same Mental Toughness Training tools and principles as for our athletes and performing artists, we develop your champion mindset to be able to handle any situation or environment with clarity, ease, resiliency, and maximal success. There are three distinct ways that we work with corporations and corporate high performers, through:
Private Coaching
Workshops
Keynote Speaking
With private coaching, you work 1-on-1 with your very own Mental Toughness coach on identified areas of weakness in your leadership, productivity, and overall performance. Together, you develop an individualized stress management and productivity plan and work on whatever mental barriers are baring your efficiency and optimal performance.
Corporate Mental Toughness Workshops and Keynote Speaking address similar topics, only they are addressed in a group format, tackling your and your colleagues concerns as a group. With the workshop format, the participants engage in activities and exercises led by the Mental Toughness Coach to train their mental toughness in the moment. Whereas with the keynote model, a Mental Toughness Coach delivers a speech to your group to both invigorate and motivate them to see new perspectives and take different, highly effective action.
The Corporate Mental Toughness Process:
You complete the Intake Assessment and Initial Consultation with a Mental Toughness Coach (either as an individual or as a representative for a corporate team, department, or division).
The coach invites you to join the MTI Corporate Roster, if it's a good fit.
You attend regular scheduled weekly coaching.  It takes a minimum of 16 sessions for you to get ahead and form new habits. Or, you work with your Mental Toughness Coach to design a Corporate Mental Toughness and Performance Workshops or Keynote Speech that best fits your needs.
The coach assigns toughness training assignments specific to your needs (either weekly in private coaching or at the end of the workshop or keynote speaking engagement).
Your mental toughness coach is available for ongoing questions via text or email.
You are held accountable for your toughness training and are debriefed on its effectiveness during the next coaching session or workshop/keynote speaking engagement
How do you know what I need?
We know what you need because the demands of the corporate world are not much different (if at all) from those in the sporting world. And when we're unsure of what you need, we just ask you. Our clients drive all of our sessions: We ask the strategic questions (and we're masterful at that) and then we provide the coaching from the answers you give. So, we don't need to know anything about you or your stresses, challenges, goals, or desires beforehand, as you give us everything we need to know as we go along.
WHAT?
What exactly will we be working on?
When we work together, we'll:
Analyze what's most holding you back from your peak performance in the office
Create a plan to boost your leadership
Overcome any anxieties or fears associated with public speaking, interpersonal communication, managing up and/or managing down
Set challenging goals that will push you outside the box and help you achieve the results you've always wanted
Show you how to monitor your own mental toughness training using our innovative Get Psyched App with tools that will push your performance to the next level, by supporting you in between coaching sessions.
Plus you'll get unlimited email and text support.
What results should I expect?
Gain the confidence to perform at your potential
Reconnect with your purpose and the enjoyment of your pursuit
Take more risks to advance quickly towards your goals
Adapt quickly to different work environments and management styles
Bounce back quickly from setbacks
Develop tools to deal with whatever is thrown at you
Confront head-on those issues that are holding you back
Take a huge leap forward in your results and overall performance
Vastly improve your communication and time management skills
What if I don't have much time?
We don't expect you to have a lot of time – you're a corporate high performer! So, we've uniquely designed our mental toughness training methodology to best fit your schedule. With Private Training, all sessions are held over Skype, FaceTime, or over the phone, so that you do not have to spend extra time travelling to and from coaching sessions. And, the workshops and keynote speaking engagements are specifically created to fit into your work schedule. In addition, all toughness training assignments are formulated to fit into your regular workday, so that you're training your mental toughness in action, while you're dealing with the daily demands of your job.
What if it's too expensive?
Mental toughness coaching is an investment in your future. You will increase your productivity, will stabilize your work-life balance, and will have more opportunities for career advancement. Therefore, the cost savings of your increased efficiency and productivity, combined with your increased opportunity for advancement and your improved work-life balance, will far outweigh any costs of Mental Toughness Coaching.
What if you've never worked with my corporate discipline before?
As Mental Toughness Coaches, we are not there to give you business-specific advice or strategies – that's your boss' or mentor's job, not ours. So, it really does not matter what is your business discipline, as we're not critiquing on that.
Instead we look for the same thing with all of our clients, regardless of their sport or discipline:
Where are you breaking down?
What does your body do?
How do you react?
What mental toughness tool will support your performance breakdown?
In short, our Mental Toughness coaches are experts in identifying mental performance barriers regardless of your business discipline.
What if it doesn't work?
So long as you are doing the homework, the Mental Toughness training will work. And if for some reason it does not despite your efforts over the first 2 months, we will happily refund you. We do however recommend all clients stay with us for at least 4 months as that is when we have found that your new habits begin to form, and your have your first huge jump in your performance.

But don't just take our word for it, check out what our clients are saying:
REAL RESULTS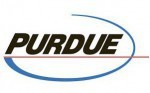 "Thank you for coming in and talking with the sales group last week. Everyone, especially the team lead, was very pleased and impressed. Me too! I hope we can do this again next year."

– Richard Garneau, Health Solutions Manager at Purdue Pharma, organized Performance and Mental Toughness Workshop for his sales team

"I am the biggest supporter of Kara's Performance and Wellness Seminars. Not only are they educational and applicable, but her personal journey towards the 2012 Olympics also inspired me to go after my dreams. Kara taught me how to take control of health by implementing her nutrition guidelines and by empowering me to make physical fitness part of my life."
– Evette Wade, IT Professional, Attended CIBC Performance and Wellness Seminar
ARE YOU READY TO RISE TO THE PERFORMANCE LEVEL YOU'RE CAPABLE OF?
Now that you know how we can cause breakthrough results for you, do a self assessment.
What if I'm still not sure this is for my company or corporate team?
Well, you might as well complete the assessment to find out for yourself. You're under no obligation in filling out the assessment. We'll make sure it fits your tight schedule. You really have nothing to lose. You won't regret it. Contact us now!