YOU'RE UNDER A LOT OF PRESSURE. WE SHOULD KNOW, CAUSE WE'VE BEEN THERE.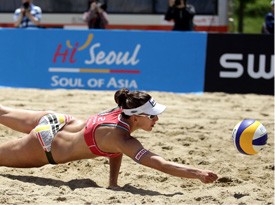 During her 10-year stint as a Canadian World-Class athlete, Mental Toughness Inc. Founder, CEO and Chief Mental Toughness Coach, Kara Zakrzewski shed a few tears on the court more than once when things weren't going her way. No shame here. Hey, it happens.  So, she committed to spending as much time on her mental game as she did on the courts, with great results.  She developed Mental Toughness Inc. to give all you awesome athletes the opportunity to be unstoppable and to achieve your dreams.
The Mental Toughness Inc. Team understands you've got to be one tough cookie if you're a high performance athlete. (But also that you're probably being way too hard on yourself.) And when you've got expectations flying at you from every direction, it can be tough to stay focused and "in the zone". We know you've got your eyes on the finish line—a dream you're running towards. And maybe you have some mad athletic skills to boot. But that still won't be enough to make it to the big leagues. You've got to train your mental toughness if you want to go ALL the way.