Athletes who train with our Mental Toughness Coaches and Training Programs experience breakthrough results in all areas of their game, developing that razor-sharp mental edge that allows them to outlast their competitors and step up to the plate when it matters most.
WITH MENTAL TOUGHNESS COACHING, YOU CAN EXPECT TO:
Feel pumped and on top of the world right before a big game—because you've so got this.
Shove distractions and obstacles to the side—so you can access "the zone" and deliver an explosive performance.
Stay cool and collected even when your game plan is crumbling—and then control the situation to your advantage
Possess the guts to take more risks—so you can earn whopping payoffs that get you noticed, big-time.
Channel all that passion, drive and confidence into your everyday life—and be a natural born leader.
What's the science linking talent to expert coaching?
Science has shown that talent is trained, not inherited. At the end of the day, no matter what your gene-pool, you still need to practice for 10,000 hours to develop mastery over your craft. Whenever anyone learns a new skill, a new nerve pathway forms in the brain. It is through purposeful, passionate practice at the edge of your ability that you train talent. Neuro-physiologically speaking, when you practice in this way, the nerve pathways that represent your desired skills are wrapped repeatedly by a white fatty tissue called myelin. This wrapping of myelin increases the conductivity of the nerve pathway to the point where it eventually becomes super-fast and super-automatic: a new powerful habit is formed. When that happens, your talent is developed.
So, the next obvious question is: How do you wrap more myelin?
By demonstrating great passion when you train and compete
By pushing yourself to the edge of your ability as often as possible in training and competition
By working with EXPERT COACHES to provide you with the exact feedback you need exactly when you need it. As a bonus, real expert coaches will also elicit your passion and push you to the edge of your ability.
Mental Toughness Coaching is another opportunity for you to set yourself apart from your competitors by using EXPERT Mental Toughness Coaches to give you the exact feedback and tools you need to train new habits for success.
Private Coaching
We'll help you identify what's holding you back, give you tools to push you past your limits, be your personal cheerleaders, and help you reach your goals faster than you ever could on your own.
CLICK HERE
Breakthrough Live Coaching
Your coach will come to your training facility to give you mental toughness feedback in the moment and provide you with helpful preparation strategies and performance tools that you can use right away.
CLICK HERE
Group Coaching
These sessions are customized to suit the needs and abilities of your specific team or group. Performers will learn hands-on from one another as they work through their limitations and fears as a team.
CLICK HERE
Workshops
Our interactive workshops are designed to respond to the specific needs of elite, driven high performers by providing you with the tools that will result in an almost instant jump in performance.
CLICK HERE

Keynote Speaking
Whether you've got an audience of 10 or 10,000, our keynotes are fun and inspiring, so attendees instantly connect to a message that relates to challenges they face in their day-to-day lives.
CLICK HERE
Corporate Training
Mental toughness is not reserved only for athletes: it works in the boardroom and with your sales team as well. Bring your corporate 'team' to the next level with Olympic mental toughness strategies.
CLICK HERE
ARE YOU INTERESTED IN MENTAL TOUGHNESS COACHING?
CONTACT US NOW TO FIND OUT MORE
REAL RESULTS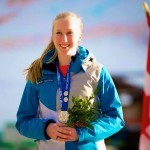 "Thanks for all your support with Maddie, she was very focused today, stuck with the plan, and had a great result winning silver at the Canada Games. Only the second medal for Nova Scotia at the Games, so big news. We appreciate your support, Mads is becoming an amazing young woman, focused, very determined, and not afraid of hard work."
– Cathy Radvanyi, mom of Maddie, Junior National Snowboarder, 2015 Canada Games Silver Medalist